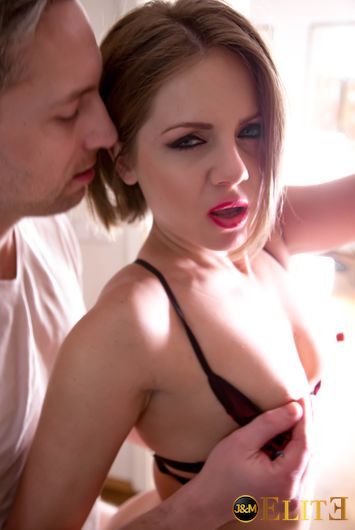 Sasha Zima
Biography
Despite her attraction to sex since she was old enough to practice it, Sasha Zima took the time to get into the X world.
Yet, this sculptural young lady has all it takes to please, between a body of dream, she works through yoga, a sparkling look and a natural class that make it a little time bomb.
In 2006, at the age of 31, this Ukrainian native has finally realized her dream, that of participating in a pornographic shoot.
But unlike many of her sisters, she landed in this world only for sex, and not for money: her taste for exhibition and her natural ease in the field of sex helped her to quickly become a reference on the planet X.
Very open minded and extremely naughty, she confesses without fear having lots of things to try in porn before finishing her career: auspicious for the future!
Her first for a French production, it is for Jacquie and Michel Elite that she made it, in "Aphrodisiac"!

All movies from Sasha Zima on Elite