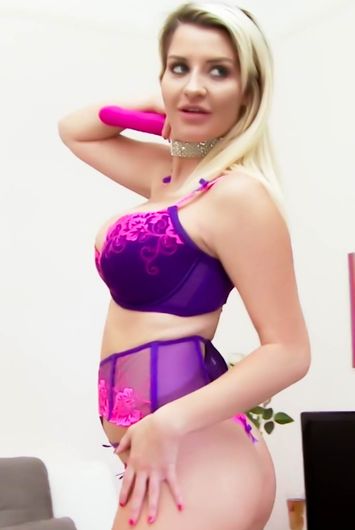 Sienna Day
Biography
Born in England in 1991, Sienna Day was one of those who could consider a career in porn, even at a very young age!
Sex-addict as it is defined, she says having had her first emotions (and have made her first blowjobs) from the age of 15 years, despite a very religious education and long studies that opened to her.
But that's not the way Sienna chose, on the contrary: seduced by the money she could earn by turning in a porn scene, she quickly took a liking to the practice, and decided to start in a career.
Well it took him, because this small British bomb, with the typical accent, became the darling of many directors, especially across the Atlantic, so much so that it had to remain three full months in the United States to meet the demand !
Happy with her work, which incidentally does not seem to be one, Sienna makes her way into the middle of the X with the desire to leave a trace, but also and above all to take the most pleasure, turning as well with women only with men.
Find this little jewel with generous bosom in Rick Angel's movie, "Les blondes aime sodo".

All movies from Sienna Day on Elite