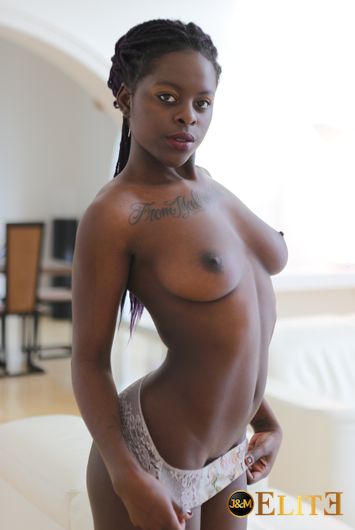 Bertoulle Beaurebec
Biography
Bertoulle Beaurebec has several caps. She is both a sex worker, an Afro-feminist author, a model, a sex educator and a life coach.


She began to enter the adult world from the age of majority by practicing erotic stripping and stripteases in clubs. Ex-prostitute, this allowed her to earn money while developing a good self-esteem and an acceptance of her body.


She made her debut as an X actress at Jacquie et Michel. Its credo is freedom! Artist at heart, she likes to be free in her choices and her performances, that's why she works only with productions giving free rein to her imagination.


Regarding his life coach and sex educator caps, Bertoulle helps women feel good about themselves while advising them on sexual matters. She wants each of them to know her own interior and get an idea of her limits in order to flourish in her personal and sexual life.

All movies from Bertoulle Beaurebec on Elite
Find more pornstars similar to Bertoulle Beaurebec on Elite