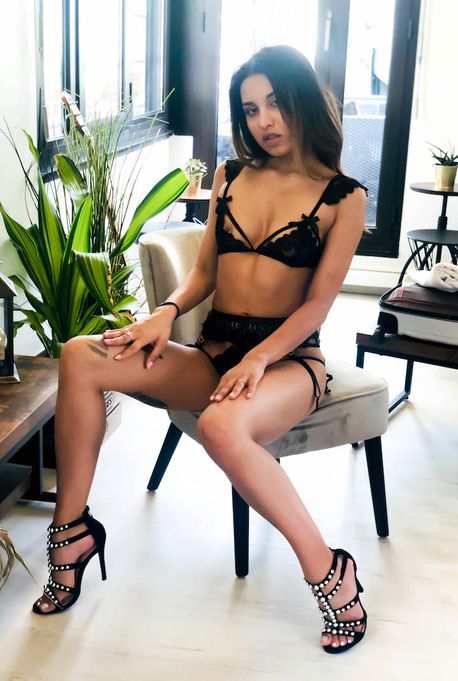 Biography
Born in 1998, on May 12 more precisely, Roxy grew up in Russia, in Saint Petersburg. This small size (1.63m for 42kgs) has quite exotic roots, with influences in particular from the Tibetan side, which give it such unique almond eyes.
It was only 20 years old, in 2018, that she decided to take the step of an X shoot: her body, her curves and her size make her a real doll, who also likes to go from soft to very hard, anal having moreover his preference.
Her few tattoos and nipple piercings also portend a rather brash character, and the young lady already knows exactly what she wants when embarking on the profession of porn actress.
If she started off rather "calmly" in this world of adult entertainment, Roxy is making a place for herself in the international porn business, and obviously has the potential to become a well-known and recognized pornstar over the years. .
For its premiere with a French studio, you can discover it at Jacquie and Michel Elite, in "50/50".
All movies from Roxy Lips on Elite
Find more pornstars similar to Roxy Lips on Elite