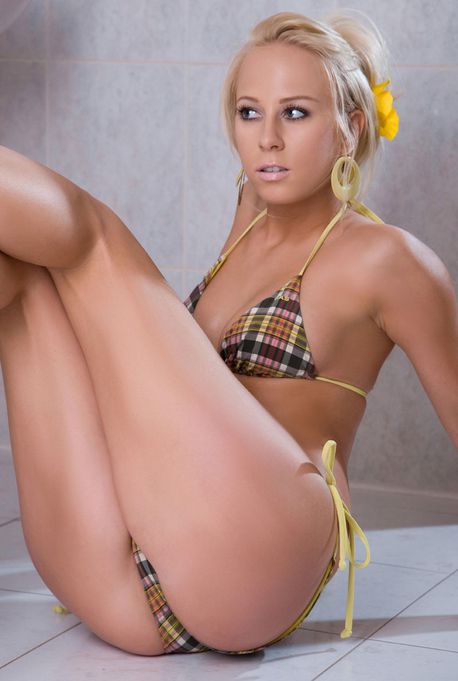 Biography
Perhaps the first porn superstar from Eastern Europe: Carla Cox is a dream body, coupled with an angelic face and a most effective business model.

Born in 1984 in the Czech Republic (Czechoslovakia at the time), the beautiful blonde grew up in the Slovak part of the country: she returned to her hometown to study and then to work afterwards.

The turning point of her career came in 2006, at the age of 22, when the beautiful blonde came to what she thought was a casting to become a hair model: it was actually a porn casting!

The director of the session managed to convince her to try the experiment, turning only a lesbian scene at the start: conquered by the result, she decided to fully embark on this new life.

Very quickly, her career took off, and the most prestigious European and American productions came looking for this new little bomb, and the money came to garnish more and more his bank account: she managed to buy a house in just one year working!

Joining the shootings, she became one of the first X superstars of her generation, and regularly participated in X shows around the world, boosting her notoriety and calls on her phone.

If she could legitimately have rested on her laurels, the blonde did not intend to stop so well: her next goal was to launch her website, with of course an online store, selling in particular a fleshlight (a masturbator) molded on his intimacy, honor that few actresses at the time were entitled!

Since then, she continues her path, managing masterfully her image and her business in the middle of the X.

All movies from Carla Cox on Elite