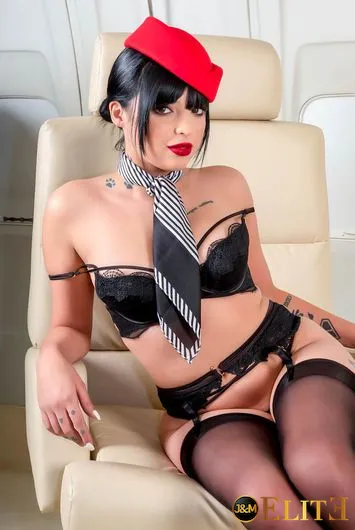 Naomie Miou
Biography
Naomi Miou is known for her appearance in a famous television show where she widely affirmed her taste for adultery. In order to silence the rumors about her, she decided to take her first steps with Jacquie and Michel and prove her words to everyone.
Having greatly appreciated her first experience, she was quick to accept the new proposals available to her and even shot in her first film Jacquie et Michel Elite: J&M Airlines.
Thanks to her audacity and her curves, in particular a buttocks, which do not leave indifferent, Naomi has enough to seduce a large number of worshipers. Very open to all kinds of experiences, the young woman has a bright future ahead of her in the porn world, and we will certainly find her in other feature films.

All movies from Naomie Miou on Elite
Find more pornstars similar to Naomie Miou on Elite