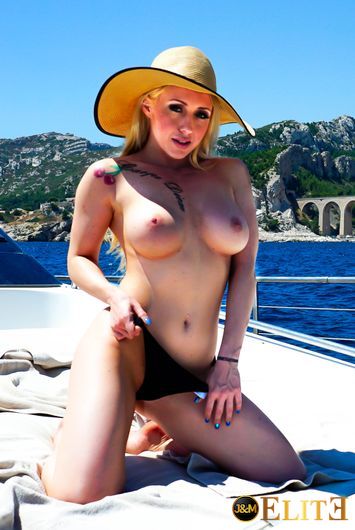 Christina Shine
Biography
The beautiful Hungarian Christina Shine entered the porn world late since she started at 28 years old. She was quickly contacted by major productions, which will allow her to find herself propelled very quickly on the front of the stage. Indeed, this pretty blonde with perfect measurements, 1m60 for 50kg including two beautiful shells to top it off, has all the assets on her side! In addition, it is enough to see it in action to understand that it gives life to many fantasies ...
Totally addicted to sport and especially fitness, she carefully shapes her body in order to be always in shape in front of the cameras. Among her other favorite activities, Christina loves to paint, which helps her develop her artistic side.
You can find her in her very first Jacquie et Michel Elite "Les Fauves".

All movies from Christina Shine on Elite