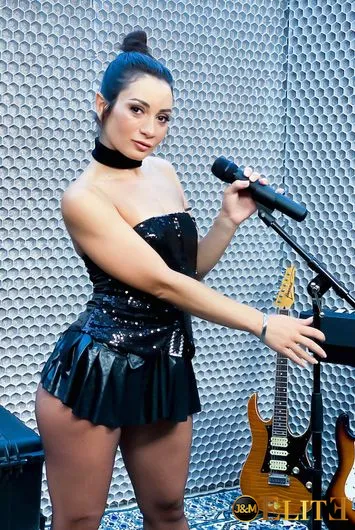 Valentina Bianco
Biography
A real pearl like Italy can provide… Valentina is a doll face coupled with an unfailing sensuality. This beautiful woman, originally from Naples, crossed France to finally take up residence near Amsterdam.
It was quite late that she made her debut in the adult world since she launched at the age of 31, in 2014. True passionate about sex, she has put her talents to good use and is now one of the most big porn stars.
Seductive, she knows how to play with her charms and use her gaze to conquer the hearts (but also the body) of the men she may meet on her path.
A true Latin gem that will undoubtedly provide a whole lot of sensations to those who wish to see her at work, notably in her very first Jacquie et Michel Elite: "Rock'N'Sex".

All movies from Valentina Bianco on Elite
Find more pornstars similar to Valentina Bianco on Elite