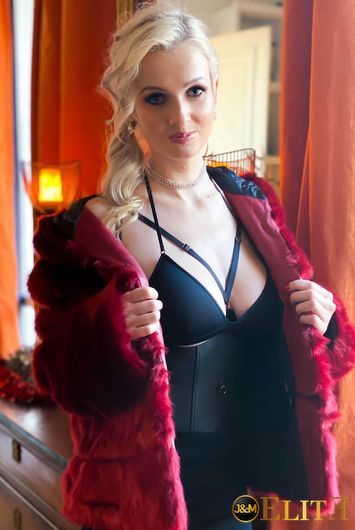 Jade Latour
Biography
The beginning of the adventure in porn for Jade Latour was in 2020 at the turn of an amateur casting. Her thin waist, her beautiful breasts and her assumed attraction for adult videos have charmed the public and made her climb among the French pornstars.
Charming and funny in real life, Jade prefers to keep her serious on film sets. The beautiful blonde has an incredible capacity for adaptation and knows how to be comfortable in front of the cameras, which is a real asset in this environment!
It is therefore quite natural that a few months later she is offered a role in a film for the Elite category of Jacquie and Michel: Santa Claus is always hard.

All movies from Jade Latour on Elite
Find more pornstars similar to Jade Latour on Elite