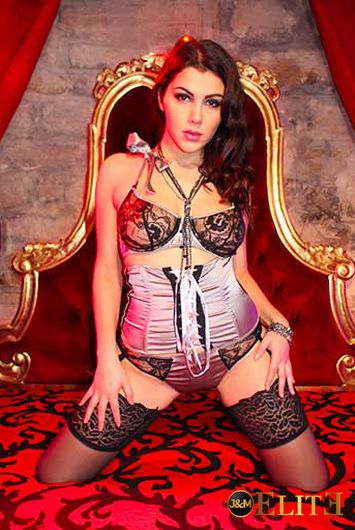 Valentina Nappi
Biography
Regarded as an "intellectual pornstar", Valentina Nappi began her career in the X in 2011 after sending an email to Rocco Siffredi himself!
Originally from Scafati, Italy, the luscious actress has since made her hole in the middle, and has become one of the most prominent stars.
Valentina Nappi had no plans to make a career in porn: graduated from Salerno art school, she wanted to shoot in classical cinema.
But by dint of refusal and family pressure that became more and more intense for her to find a job, she decided to try her luck in the X.
It worked so well that the actress was even covering the Italian Playboy in 2012, and Penthouse in 2013.
Only, Valentina Nappi is not only an actress X: still studying art in parallel with her career, she regularly writes essays on the condition of men and women in modern society, and often makes appearances at festivals philosophy, hence his nickname of intellectual porn.

All movies from Valentina Nappi on Elite