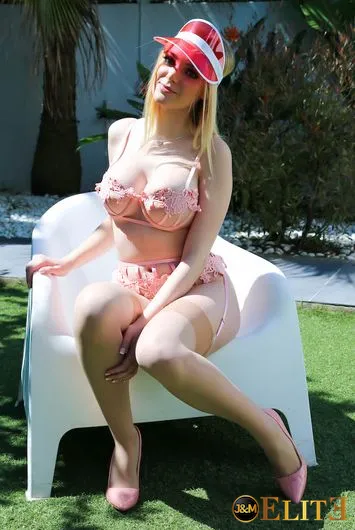 Paola Hard
Biography
This bubbly Spanish started her career in porn in 2019 when she was 19 years old. Two years later, she acquired a good notoriety in the middle and made her first appearance with Jacquie and Michel Elite.
This blonde millennial with a dream physique has always wanted to have a name in the porn industry. She got started when she met her boyfriend at a party where she was dancing in a strip club.
Paola's biggest asset? His ability to be able to chain orgasms on the screen. We are not talking about simulation here but about 5 orgasms that she could have had during a single and same scene! Few actresses are able to do so much!
Do you want to see Paola in her first film from the Jacquie et Michel Elite production? It's in "Family Jewels" that it happens.

All movies from Paola Hard on Elite
Find more pornstars similar to Paola Hard on Elite