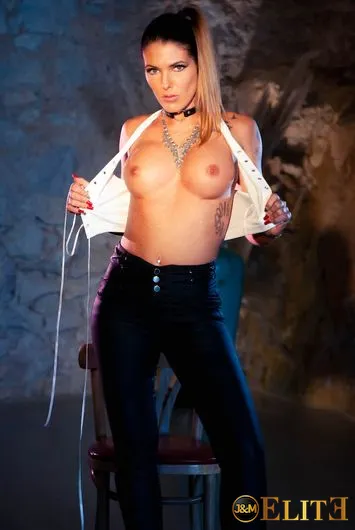 Aurrora
Biography
Brunette, busty and with a fiery temper, Aurora is the French actress who gives life to multiple fantasies. And her dream body has something to do with it!
His debut in the middle of X took place at the end of 2021 on the amateur side. After a short observation phase, which she really liked, she decided to embark on this great adventure! His appearance on J&M TV was a great success. So much so that the beauty is very quickly offered a role for a Jacquie et Michel Elite film.
If Aurora had no trouble getting started, it may be thanks to her adventures in her private life. Indeed, she proudly claims to be libertine and to have worked in many libertine clubs. Thus, the craziest experiences do not scare him! She even admits that she still has a few fantasies to satisfy, like a gang bang with the police... Maybe she'll have the chance to experience it in front of the cameras at Jacquie and Michel's!
In the meantime, you can find her in "La Mule", a Jacquie and Michel Elite production.
All movies from Aurrora on Elite
Find more pornstars similar to Aurrora on Elite