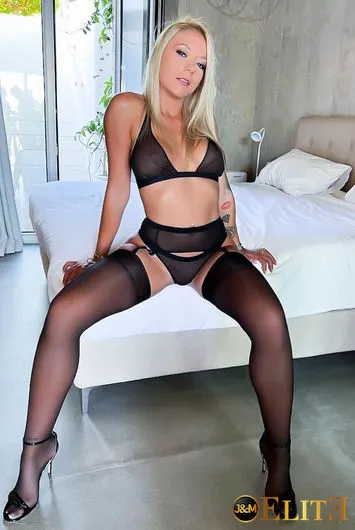 Ashley Morena
Biography
Ashley Morena, this beautiful blonde you haven't finished hearing about! Even if she joined the X world late compared to some of her colleagues, she is not for all that less trendy as she has been a regular at libertine clubs for years.
If you can now admire her exploits both in terms of comedy and sexual performance at Jacquie and Michel Elite, know that Ashley also has a huge appetite for exhibition on her private platforms.
As for her fantasies, Ashley has already realized a large number of them but intends to take care of the last to satisfy during her acting career. It has no limits as long as everyone has fun!
Find it now in "CluedX".
All movies from Ashley Morena on Elite
Find more pornstars similar to Ashley Morena on Elite