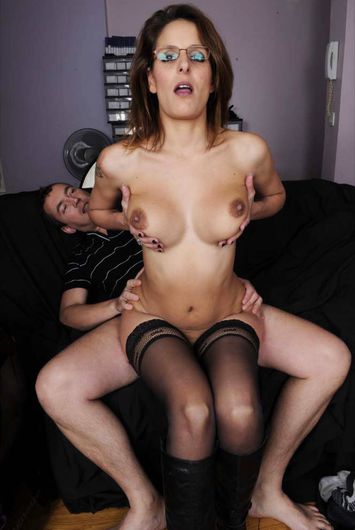 Laetitia Brun
Biography
The mature in all its splendor, the naughty who seeks only to please herself, and in addition with the complicity of her husband, voyeur but also sometimes actor.

Originally from the region formerly known as Rhône-Alpes, this rather naughty woman, now 36 years old, started her career in the X by chance, and like many of her actress sisters, because of a tenacious fantasy that he held to satiate.

Having shot for several French productions, Laetitia Brun has since been more discreet, appearing only very rarely, and leaving his fans and a little on their hunger.

For those who regret not to see it in action, you can still find it on Jacquie and Michel Elite!


All movies from Laetitia Brun on Elite
Find more pornstars similar to Laetitia Brun on Elite