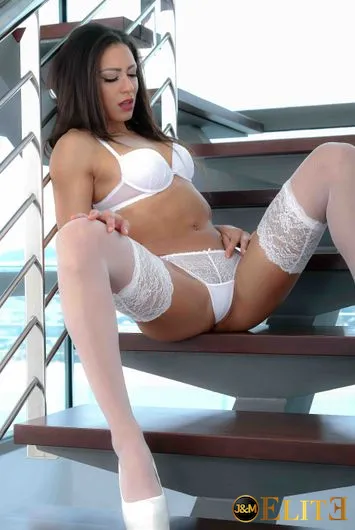 Cassie del Isla
Biography
The splendid Creole, born in 1990 on Reunion Island, now lives in Ibiza. She wanted to become a police officer but she finally came to France to study specialized precision mechanics. Indeed, before becoming a porn actress, she worked in particular on the Airbus A380!
In 2016, a friend of her husband (Dorian Del Isla), a porn director, offered them to shoot a scene as a couple: the latter accepted, and really started their career at that time.
This bombshell with an athletic body quickly made her hole in the middle and has evolved to the point of being an actress more and more famous in the world of X, since she has, to date, played in multiple scenes, especially at Jacquie and Michel where she shot several Elite films!
It is also a source of pride for the production to be able to benefit from her professionalism and her involvement each time she goes on film sets, for a career that we hope will be long and productive!
All movies from Cassie del Isla on Elite
Find more pornstars similar to Cassie del Isla on Elite