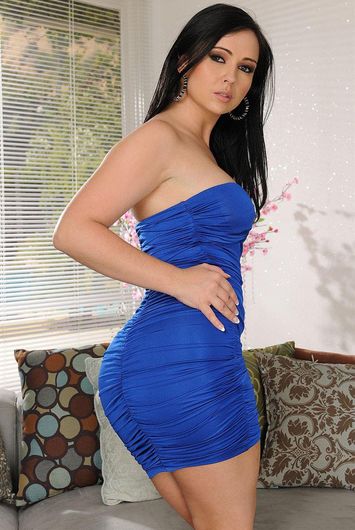 Angell Summers
Biography
"Retired" since 2013, Angell Summers began her career as an X actress in 2008, at the age of 21.
Originally from Chartres, Angell Summers began, like others, with some sexy photos, first for private use: at the time selling, she did not necessarily see porn making his job.


Being seduced by the photos she made, she first joined the scene of erotic shows, where she regularly shows: through several meetings, she ended up landing on a set, but as a spectator at the start .


The experience having convinced her, Angell Summers finally found herself in the spotlight: the great adventure of porn for her was launched.


As her filming progresses, but also the rewards she receives (notably a Hot d'Or in 2009), her notoriety grows so much that she joins recognized international productions, be it in Budapest or even in the United States.


She will even make appearances in a television series "mainstream", IQ, where she plays ... a porn actress!


Having the sensation of having gone around the job, Angell Summers decides, in 2013, to stop her career and retrain herself, by creating her own company and by writing several articles about sex for so-called information sites " classic ".
All movies from Angell Summers on Elite
Find more pornstars similar to Angell Summers on Elite