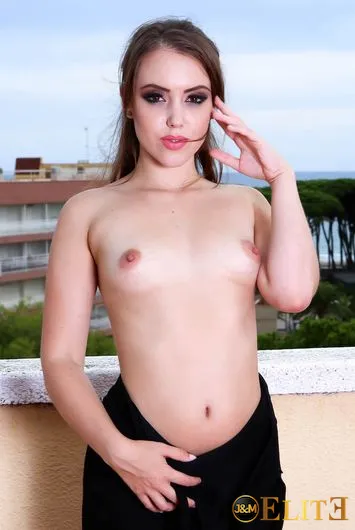 Zoé Doll
Biography
Having started porn at only 19 years old, in 2015, Zoé Doll quickly became the darling of many Spanish producers, where she is from. Born in the Canary Islands, the beautiful brunette started out in the porn industry after having hesitated for a long time: she even took a break between her (shattering) beginnings and her career proper, hesitating to start studies to try to become a veterinarian.
Today based in Barcelona, Zoé enchants directors from her country, but also from all over Europe, where she shoots regularly: doing scenes with men, women or both does not frighten her, quite the contrary, and she each time enjoys doing the show in front of the camera.
With a strong character, but also a touch of madness, this young woman enjoys spending time with her friends, and has rather classic hobbies, between cinema, dancing or playing sports.
Happy in her career as a porn professional, Zoe hasn't set any limits for herself, and wants to discover as much as possible in this industry, like going to shoot in the United States, before perhaps retraining.
His first steps for a French production are with Jacquie and Michel Elite, "The scriptwriter"!

All movies from Zoé Doll on Elite
Find more pornstars similar to Zoé Doll on Elite