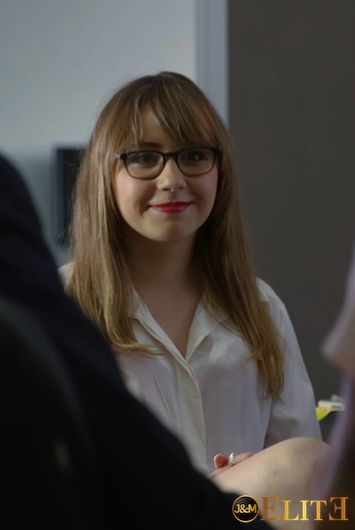 Fira Ventura
Biography
This little piece of woman with natural chest, white skin and authentic curves pleases a lot for its beauty without artifice and its freshness.
This pretty Russian doll was born in Marseille on February 15, 1997 and began her career in porn at the age of 19 years. Behind his innocent smile and his angelic face hides a ferocious appetite that justifies his appearance in all kinds of productions, from soft to SM.
She is a young woman who has a lot of values and who is very sensitive to what people say, so she likes to meet sincere and loyal people. This pretty candid with pure soul feels good in skin, she loves to take care of her and play sports daily.
Since she started working in this field, she is very fulfilled and wishes to continue in this direction. Moreover, she shot in an Elite movie where she plays the role of a very sexy secretary at Jacquie and Michel.

All movies from Fira Ventura on Elite
Find more pornstars similar to Fira Ventura on Elite