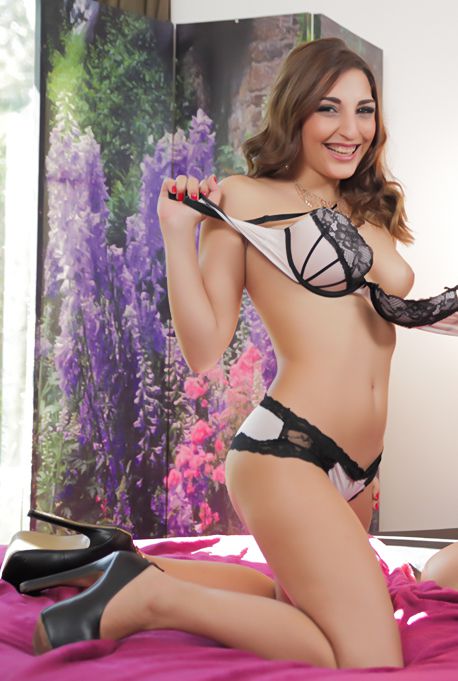 Biography
The antithesis of the porn actress could be Jimena Lago : soon 23 years old, she already has almost four years in business behind her, and continues to make his way without making too much noise.
And for good reason, this discreet Spanish loves nothing as much as resting, reading books or listening to music when she's not shooting: her cute sin remains to eat popcorn in front of a movie that she appreciates.
Having discovered porn quite early in her adolescence, curiosity pushed her to enter the world of charm rather quickly, then in the hard, while she was still a student: it is following the proposal of a producer who had spotted her on one of his webcams that Jimena Lago discovered for the first time the world of X.
Beginning with the so-called "amateur" porn, she then turns to porn more chic, with productions more licked, Spanish as European: travel, visit and discover new cultures being one of his hobbies, his new life is happening so pretty good, and the young woman is now very fulfilled.
Especially since she can make scenes as much heterosexual as lesbian, making her palette even wider.
If today Jimena has a good career in Europe, it does not forbid to try his luck across the Atlantic, to discover a new facet of international porn.
In the meantime, find her in her first film for Jacquie and Michel Elite, "Cléa Libertine".
All movies from Jimena Lago on Elite
Find more pornstars similar to Jimena Lago on Elite