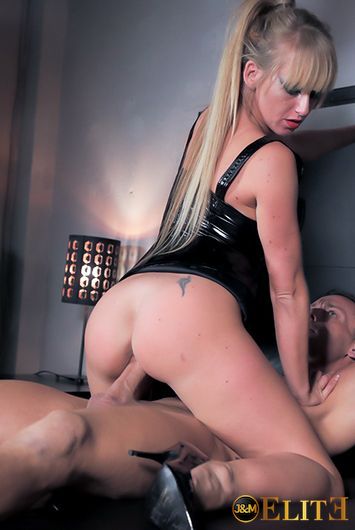 Cecilia Lacroix
Biography
Cécilia Lacroix , 31, has just arrived in the world of porn, and this in a rather unusual way: this sculptural young lady was indeed discovered in the M6 show L'amour Food, as a candidate. But a few months after the recording, the beautiful blonde at 95C, a stripper in her spare time, decided to go further by throwing herself into porn, for Jacquie and Michel!

Having shot four scenes in total, it didn't take long for the buzz to resonate and come to light: thus, Mathilde (her nickname) is recognized in the eyes of all as Aurélie, the candidate of the famous TV show ! Especially since this discovery was made during the broadcast of one of the episodes on the channel ...

It is the beginning of a big media ruckus, and the Belgian is obliged to explain that she did not lie to the production of M6, because having turned well after the recording of the show!

But she made her decision: to become a full-time porn actress.

Having changed her nickname and now being called Cécilia Lacroix, the luscious blonde has just started her new career on Jacquie and Michel Elite, with La Détective as her first film!

All movies from Cecilia Lacroix on Elite
Find more pornstars similar to Cecilia Lacroix on Elite