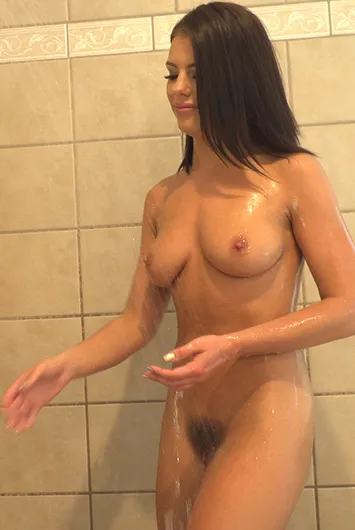 Adriana Chechik
Biography
Adriana Chechik is the woman who fantasizes half of the globe, porn actors included, and complex the other half, including porn actresses.
Of British-British origin, the beautiful is born in Pennsylvania, on November 4, 1991. After a teen without history, she enters porn in 2013, in the same way as most pretty young Americans who arrive in the business , undressing on the podiums of strip clubs. Except that other young Americans, Adriana is not just pretty. Blue-eyed brunette, perched on a dildo, overhung by an 85B to make a lingerie model jealous, she embodies the physical perfection to the natural, when other beginners compete with implants and artifices to make their place in the profession.
But in addition, Adriana Chechik is not afraid of anything, especially when it comes to hardcore sex. Gang-bangs muscular, double and triple anal, from his first scenes, she announces the color: she is not a pretty doll, she is an extreme perfomeuse.
Today acclaimed by the most classy productions to shoot a porn movie , for its stunning beauty, and by the most salacious studios, for its very vicious performances, Adriana Chechik personifies the Alpha and Omega of the American X. Fetishized fantasy inaccessible or stained to the last degree, it remains divine ...

All movies from Adriana Chechik on Elite
Find more pornstars similar to Adriana Chechik on Elite