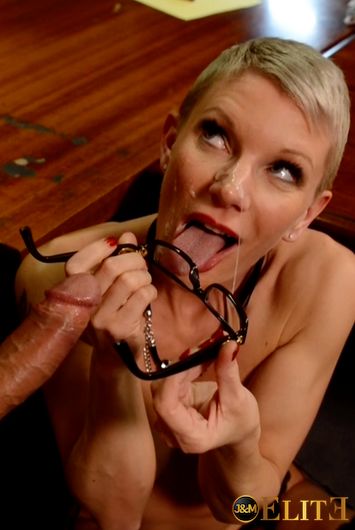 Mia Wallace
Biography
Tempted for a few years by trying her luck in the porn industry, Mia Wallace waited until she turned 33 to finally get into the deep end.

Indeed, from the age of 27, libertinizing very regularly in a club, the blonde, however, had too busy a job to imagine having a new life.
2016 was the year of revelation for her: her dream was taking shape, and she ended up getting caught up in the game of the porn world.

Her Swedish and Breton origins stand out in the middle, and her blondness, combined with a rather short haircut, make her profile stand out more easily compared to other actresses.

In addition, the beautiful Mia is happy to test her limits in more extreme practices, such as double penetration or even interracial sequences with big guys from the middle.

If her private life is as much, even hotter than her life in front of the cameras, Mia Wallace nevertheless retains a desire to shoot a 100% lesbian scene, but also to try the adventure abroad in productions recognized worldwide.

This porn fan has been going through scenes and films since her first appearance, and can be found in one of the films Jacquie and Michel Elite, La Catin!

All movies from Mia Wallace on Elite
Find more pornstars similar to Mia Wallace on Elite