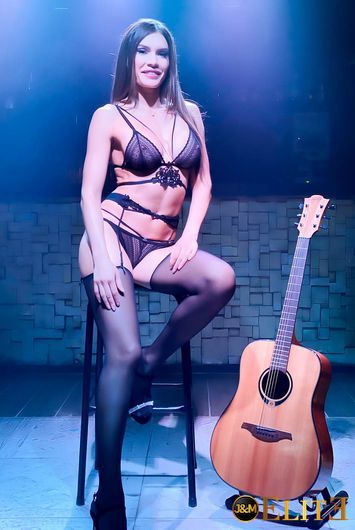 Kitana Lure
Biography
Kitana is a sublime 30-year-old woman of Russian origin. Passionate about aesthetics, she began to work in beauty institutes before moving a few years later towards club dancing.
Regarding the middle of the X, she began her career in Budapest, capital of "gonzo".
Although she may seem very eccentric, Kitana is actually a very reserved woman, preferring to keep both good news and bad news to herself.
Romantic, she challenged herself to find the man who would take away her virginity. He is a soldier, a guitar player, who had the chance to take away her virginity when she was 18 years old.
During her first film with Jacquie and Michel Elite, "Rock'N'Sex", we can enjoy her talents as a singer.

All movies from Kitana Lure on Elite
Find more pornstars similar to Kitana Lure on Elite