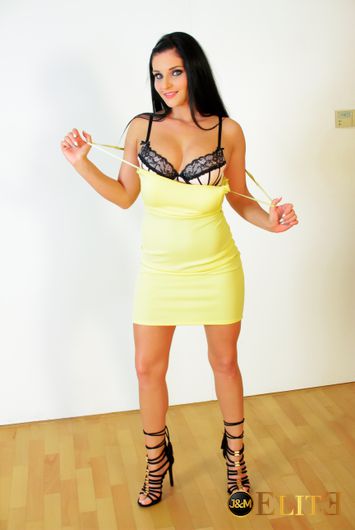 Lucia Denville
Biography
Attention, time bomb on approach! Lucia Denville , a beautiful young Slovak woman, was born in 1992, and has always been a true lover of the pleasures of the flesh.

As soon as she was old enough to know the joys of sex, she collected men, forging an experience and an appetite that led her to try her luck in porn in 2016, at the age of 24.

Very quickly, with her breathtaking performances (she never balks at shooting hard scenes, quite the contrary), she received the recognition of the community, and more and more productions were interested in her very particular profile.

If her life as a pornstar in the making obviously involves a lot of sex, it is not much different in her private life: her cute sin is to participate in orgies in Prague, where she lives, as soon as she has the chance. time !

Her immoderate taste for porn will certainly lead her to the heights and international glory, for her who wants to become number 1.

In the meantime, find Lucia Denville, porn actress in Lawyers for convicts.


All movies from Lucia Denville on Elite
Find more pornstars similar to Lucia Denville on Elite