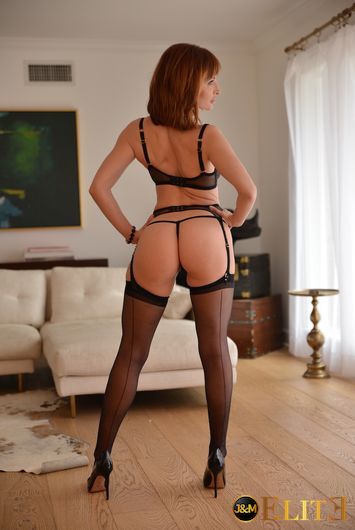 Ava Courcelles
Biography
It's an atypical profile that landed in the porn world in 2013, at the age of 32. Ava Courcelles, once a hostess in erotic salons, decides to embark on the world of porn with her brother-in-law, after having ignited various events with their very sensual shows.
Since then, her recognition has grown exponentially: Ava, who turns out little in the end compared to other actresses, only wishes to participate in chic porn productions, and has thus built herself an image of X with impressive looks and charisma.
Taking care of her body like few actresses do, Ava is known for her physical stamina and demented butt, which she proudly flaunts whenever asked.
Her goal is to remain natural, while fully assuming her work and the consequences it can entail: this is why she does not hesitate to vary the pleasures, between live shows, naughty cams or appearances in shows on the subject of sex.
For her first film Jacquie et Michel Elite, Ava Courcelles shot with the famous Manuel Ferrara in Los Angeles, in the United States, in LA Vice.
All movies from Ava Courcelles on Elite
Find more pornstars similar to Ava Courcelles on Elite