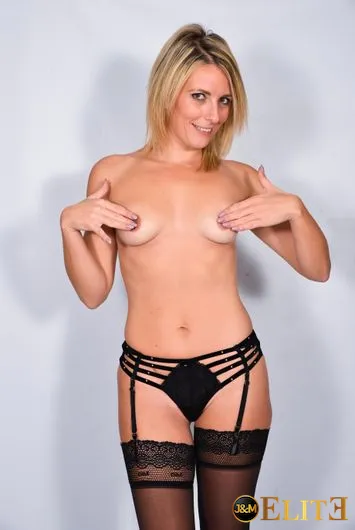 Emma Klein
Biography
A meteoric rise, for what is now a sure bet in the world of French porn.
Emma Klein, legal assistant in Lyon, was already an accomplished libertine and assumed with her companion, before starting in porn.
Focused on sex, a very active libido and an exhibitionist side helped her to show her talents in front of the camera. She started at 34 years old, rather "late" age for a beginner, but given the potential of the young lady, that will not have been a problem for a long time.
The first scenes for Jacquie and Michel, and here is the career of the luscious blonde started at the end of 2017: since then, it is the sequence, with appearances and scenes that accumulate for the gone, who take full advantage of this new life who opened up to her.
She dreamed of shooting for a more "chic" production like Jacquie and Michel Elite, it's now done: her first steps are in the brand's feature film, specially shot for the World Cup, " The Golden Ticket "!

All movies from Emma Klein on Elite
Find more pornstars similar to Emma Klein on Elite