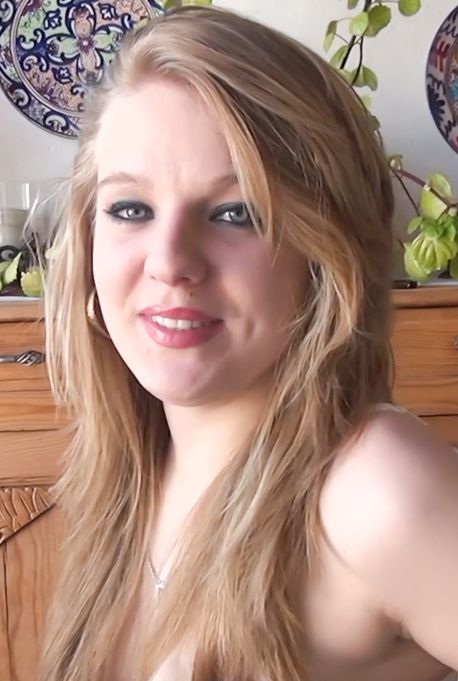 Biography
Originally from Bordeaux, the beautiful blonde with blue eyes began her career at the age of 19, with amateur videos at Jacquie and Michel.
From the start, the young slut is not afraid of anything, she loves sex and she is always ready to discover new experiences, more and more hard. Subsequently, this pretty young lady with perfect curves takes a break from the environment in order to devote herself completely to her studies, with the aim of becoming a real estate agent.
However, a few years later, the slut, more beautiful than ever, can not help but come back to the camera. At 25, the beautiful therefore decides to resume her career in the porn world where she confides that she is thriving and having a lot of fun. This performer with a fiery temperament appears in many Elite films by Jacquie and Michel such as Ski, Sex & Fun or Therapix.