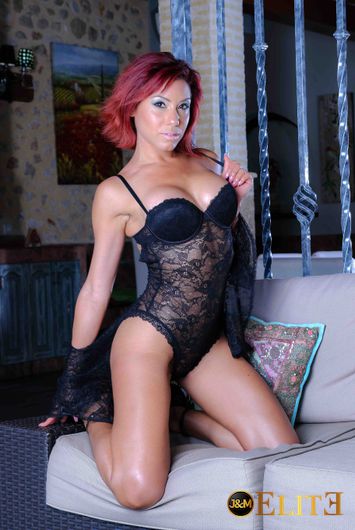 Rose Valérie
Biography
Born on Reunion Island in 1985, Rose Valérie is what we call a femme fatale and feline. With a permanent smile, this creature with origins crossed between Martinique and Spain has been making its way for two years now, and fully assumes its course and its desires.
The one who fights the routine and who is always a heart to take started in the world of porn at the age of thirty, after a carefully considered decision.
While she was responsible for several ready-to-wear shops, her exhibitionist side and her desire for change push her to try her luck in porn, obviously because she loves sex, but also to discover something else.
Her professionalism, her caramel-colored skin and her sculpted body in the gym (she tries to run between 9 and 10km per day!) Do the rest: Rose is now on the road to success, and knows exactly how to go about it. to last.
Since then, it has been an unrelenting rise, and the beautiful mixed race has made the heyday of French and European productions, and tours very regularly abroad, whether in Barcelona, Prague or Budapest.
Passionate about her job, the tigress as she calls herself has a bright future ahead of her, and, unlike many people in this medium for adults, is not a fan of porn, preferring more "classic" cinema. .
The beautiful and convincing Rose can be found in several Jacquie and Michel Elite including "Les Michtoneuses", "Les Retrouvailles", "Bourgeoises Nymphomanes" or even "Pulsions Bourgeoises" ...

All movies from Rose Valérie on Elite
Find more pornstars similar to Rose Valérie on Elite