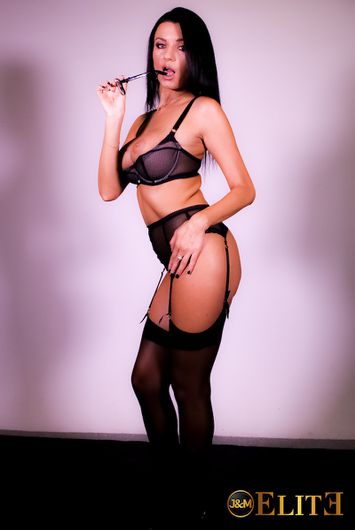 Ania Kinski
Biography
International porn star, Milf recognized in the porn world and assumed exhibitionist, Ania Kinski is not ready to stop turning the heads of her fans, she who has been in the business for a little over 3 years now.
Born in Poland, arrived in France in 2009, the sculptural brunette (1.80m), with a model size and a dreamy chest, is a real fan of sex, who assumes her desires and her sometimes unbridled appetite: libertine, open to new experiences and sensations, it is almost naturally that she debuts as a porn actress in 2013, after having done some time as a stripper.
The one who does not necessarily have a model in her profession therefore evolves according to her desires of the moment, guided by certain limits that she has imposed on herself: she thus wishes to remain in porn with a certain standing, and the gonzo does not particularly attract him.
Find Ania on our Elite site, notably in "My mother-in-law is a bitch", "Rebelles" or "The president's daughter".

All movies from Ania Kinski on Elite
Find more pornstars similar to Ania Kinski on Elite