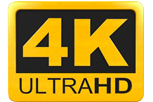 The queens of the scam
Claudia and Mya are the experts when it comes to stealing credit cards, watches and other valuable items in order to earn money. But in order to get rich, they need to take it to the next level by tackling bigger fish. They therefore decide, accompanied by their friend Franck, to rip off people by selling them sumptuous villas that do not belong to them. However, it would be too easy if the three partners stopped there! As they are real perverts, they can't help but seal their sales by offering lush congratulations to the new owners ...

Casting
If you would like to contact these actors/actresses privately, click here!
Subscriptions offers
Discover our subscription offers to Jacquie & Michel Elite
Find other similar porn movies