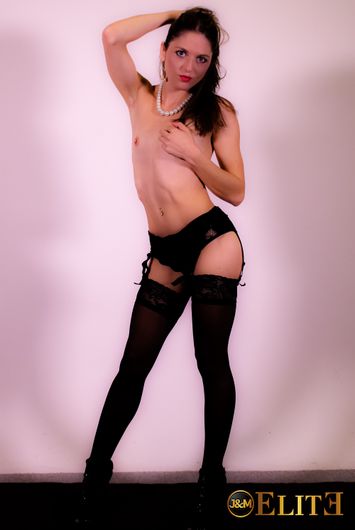 Rachel Adjani
Biography
Newly entered the world of French porn in 2015, Rachel Adjani is a porn star in the making: not afraid of the different proposals from the different productions that contact her, and open to new experiences and practices, the 23-year-old has everything to succeed in the porn world.
Living in the South of France, Rachel and her companion are in tune with the reputation of the inhabitants of the region, by not hiding their attraction to sex, whether it is one-on-one or during orgies demented!
Today a full-time actress, and having started with her companion in scenes for Jacquie and Michel TV, the brunette slut started her sexual experiences very early, has an almost natural penchant for exhibitionism and still regularly practices debauchery: Strong from her various experiences, Rachel begins to dig her hole in this environment, and still has many fantasies to fulfill, such as a threesome with a man and two women.
There is no doubt that the brunette with a strong character will know how to lead her boat and have a great career: find her now in several Jacquie and Michel Elite films, such as "My stepmother is a bitch" or "Reversible"!

All movies from Rachel Adjani on Elite
Find more pornstars similar to Rachel Adjani on Elite