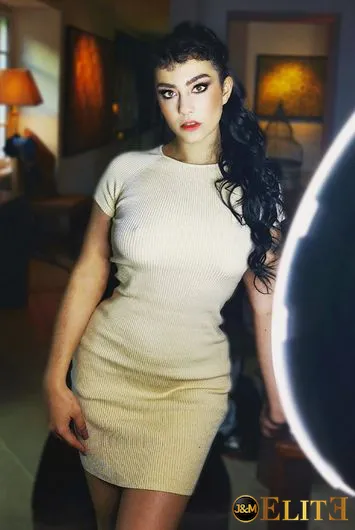 Azylis Kalinka
Biography
The year 2021 saw the debut of the beautiful Azylis Kalinka in French porn. And it is alongside her companion that she started filming their antics and then broadcast them on their platforms. Her magnificent curves, her outspokenness and her taste for the "no limit" were quickly noticed! And this is what very quickly caught the attention of the production of Jacquie and Michel Elite with whom she took her first steps.
As a real impatient person, whether for an orgasm or for any other event in life, Azylis hates being kept waiting! So you'll always find her eager for a good romp. And whatever you offer her, whether it's a duo or a group, she's open to anything!
So don't wait any longer and discover Azylis in "A Christmas like no other".
All movies from Azylis Kalinka on Elite
Find more pornstars similar to Azylis Kalinka on Elite