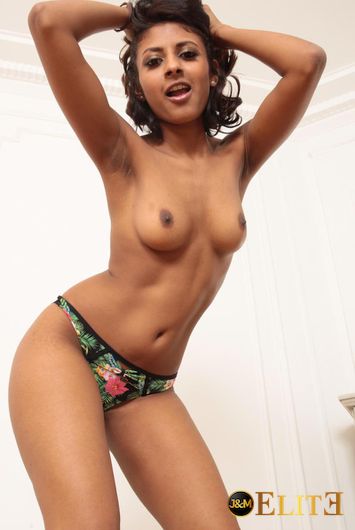 Anaïs La Brune
Biography
A character and desires that contrast with what we are used to seeing in porn: for Anaïs La Brune , porn is a kind of springboard for her ambitions, more than a career in itself.

At 19, this native Madagascan has already experienced a lot of things in terms of sex: gonzo, chic, scenes, feature films ...

Nothing or almost nothing impresses her, so much so that she has now become an increasingly recognized dominatrix, in addition to showing off regularly on the net.

If she has decided to put an end to her career as an actress X, it is not impossible that she will come back for a look in a while.

In the meantime, you can admire her curves and her pretty smile in the J&M Elite production "The Sicario".

All movies from Anaïs La Brune on Elite
Find more pornstars similar to Anaïs La Brune on Elite