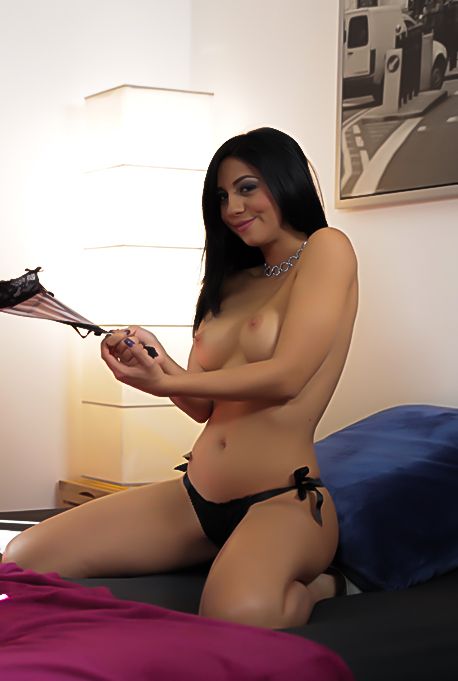 Biography
Julia de Lucia is a special story: born in Romania in 1990, she arrived in Spain when she was only 3 years old. Strolling in several cities on her arrival, she settles permanently in Mallorca, where she can resume the normal course of her life.
Having started studies, the brunette now Spanish chained small jobs, as a waitress, cook and even used on a steamboat!
Her first thrills come when she begins to make charming photos and striptease in nightclub, but she has not yet the idea, nor the desire, to embark on a career in the X.
Rather naughty, she regularly makes new discoveries in sex, and practice regularly: but the trigger will occur thanks to a meeting with Salma Nora, then superstar of the Spanish X, to whom she also admits an admiration without limit.
This is the beginning of her adventure with porn: Julia begins to make a name for herself, and to shoot regularly in productions first Spanish, then progressively French, German and Hungarian.
His taste for hard opens more and more doors, and filming requests concerning it increase more and more: necessarily, the American studios are starting to take an interest in her, and offer him lucrative contracts, among which Cumlouder , Evil Angel or Kink.
His first appearance on Jacquie and Michel Elite is in the movie "Cléa Libertine".
All movies from Julia De Lucia on Elite
Find more pornstars similar to Julia De Lucia on Elite