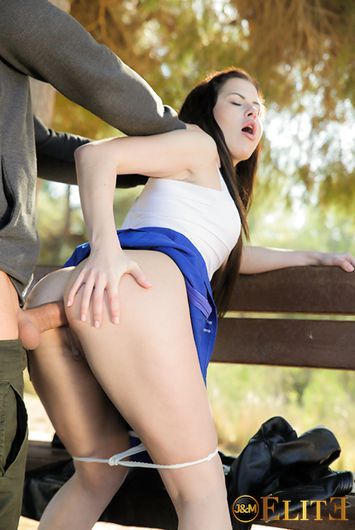 Cassie Fire
Biography
An angelic face, a luscious mouth and a naughty smile: this is what could best describe Cassie Fire (aka Cassie Right), one of the new starlets of Russian and international porn.

Barely landing in the industry (this is her first year in the business), Cassie is however already recognized for her abilities and her professionalism.

Already loving rather hard practices at only 23 years old, the beautiful Russian, born in Moscow, enchants the directors, who scramble to make it turn: her youthful and candid face giving her access to the roles of young premiere who discovers the pleasures of flesh…

Having already made her hole in the Russian and European porn scene, she regularly tours in international productions, such as Private for example.

For her first time in a French film, she chose Jacquie and Michel Elite to show the extent of her talent: you can admire her in one of Laly's films, La Détective.

All movies from Cassie Fire on Elite
Find more pornstars similar to Cassie Fire on Elite