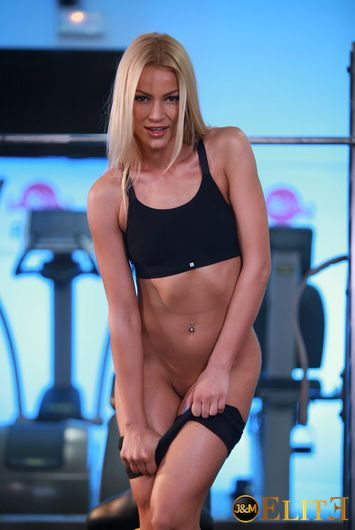 Cherry Kiss
Biography
This beautiful 25 year old Serbian doll is so sexy that it is impossible to close your eyes once they are on her!
Cherry Kiss does not fail to share when it comes to talking about her career which she is very proud of. When asked if she has particular talents, she honestly answers that she has no limits and that few mortals can compete with her sex skills.
She tells us that she started her career in 2011, at the age of 19, in a lesbian scene in Budapest and then started to make herself known by participating in a reality show and posing naked for magazines.
The performer has shot in more than 50 adult films, received numerous Oscars for her scenes, and participated in the Elite J & M Fitness film, where she delivered a very muscular performance.
Moreover, this ultra-sexy blonde with natural breast and buttocks masturbates every day to stay in shape and she advises her fans to fiddle while watching his scenes to do the same. In short, we love as much watching as she likes to play!

All movies from Cherry Kiss on Elite
Find more pornstars similar to Cherry Kiss on Elite