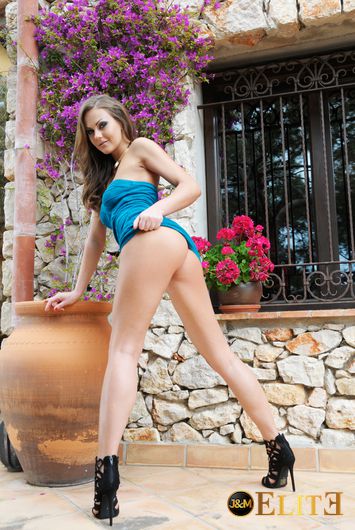 Tina Kay
Biography
Attention star approaching: Tina Kay is one of the most prominent porn actresses, and for more than 10 years already.
Before that, this Lithuanian native, born in 1985, was a model photograph since her 16 years, and was already with a boiling libido: the click happened a few years later, when its majority was reached, and where it could finally respond to many solicitations from the various productions that contacted her.
Her career in the X, she began in 2005, at the age of 20, with only scenes with women. Only, her ardent and exhibitionist sides have naturally led her to change a little way by leaving in the straight X, although she still keeps a special affection for a shoot of lesbian scenes.
His dazzling ascent was helped by his hardened steel character, and especially his desire to discover (and redo) very often more and more hard experiments, like for example BDSM scenes or gangs. monstrous bangs.
At 33, the one who approaches gently but surely the MILF category is at the peak of his career, and has never been so fulfilling, in his own words.
For sure, we will continue to see this amazing and oh so sexual woman in this environment for many years to come, for our greatest happiness!
Especially since she likes to participate in major French productions like Jacquie and Michel Elite, and you can be dazzled by her talents by finding her in several films on this site, such as "La Sextape" or "Le ticket d'or !

All movies from Tina Kay on Elite
Find more pornstars similar to Tina Kay on Elite