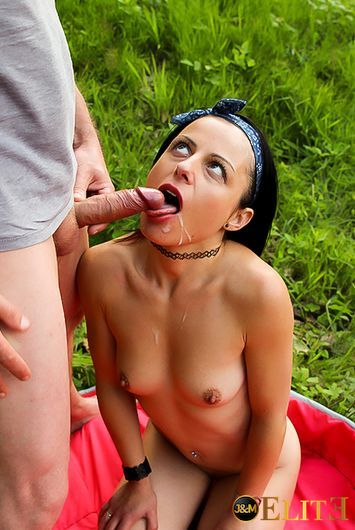 Sisley Haim
Biography
It was in 1983 that Sisley Haïm was born, which is a pseudo which uses part of his name and his first name.

Very focused on the sapphism, she begins by becoming libertine alone, in search of feminine conquests: it is then with her darling that she launches out in the naughty evenings where the exchange is king in the various clubs of her region.

It was during the first erotic salon to which she went that she met a recruiter, who offered to take her first steps in the world of charm, first of all by photos, and then of course by a shoot. .

It was December 2015, and Sisley's life was going to take a new turn: having been spotted by different French directors, the shootings are linked, and the beautiful brunette is making a name for herself as an actress, even if she takes great care of her family life.

On the practical side, hardly anything scares her: if her fantasies are still numerous, she keeps a soft spot for FFH trios, where the presence of another woman excites her more than reason, not to mention of course the scenes. lesbian porn.

Sodomy fanatic, Sisley Haïm practices it very regularly on sets: this conscientious actress in her work does everything possible to prove her professionalism, and keeps a significant perspective on the condition of women in this environment, and the consequences that a career in the field can have on privacy.

Discover her in her first film for Jacquie and Michel Elite: La Catin!

All movies from Sisley Haim on Elite
Find more pornstars similar to Sisley Haim on Elite