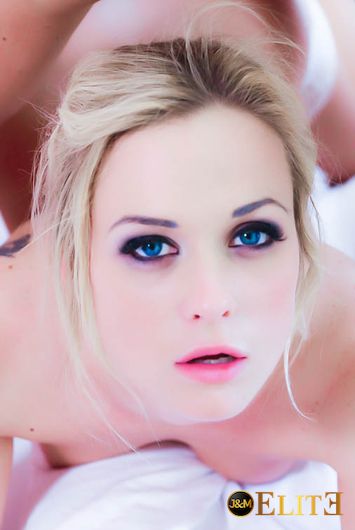 Vinna Reed
Biography
Welcome to the small world of Vinna Reed, 28-year-old Czech actress. Born in 1990 in Horni Benesov, the beautiful blonde with a natural body did not have any particular dispositions to join the porn industry, if not a taste a little more pronounced for sex than her friends at the time.
It was at 25 years old that she decided to try a career in porn, with some success: her angelic face, coupled with a natural enthusiasm to shoot sometimes sensual scenes with other women or much more hardcore. , delight its most fervent fans.
A favorite of the directors because of her age and her appearance, she has the luxury of being able to choose her shoots and productions, and fortunately is not choosy when making her selection.
Very active on social networks, Vinna herself defines her relationship with her fans as very important, and explains that it is they who push her to continue filming and to offer them all that she has more hard!
Her first appearance at Jacquie et Michel's is for "Love Hotel"!

All movies from Vinna Reed on Elite
Find more pornstars similar to Vinna Reed on Elite