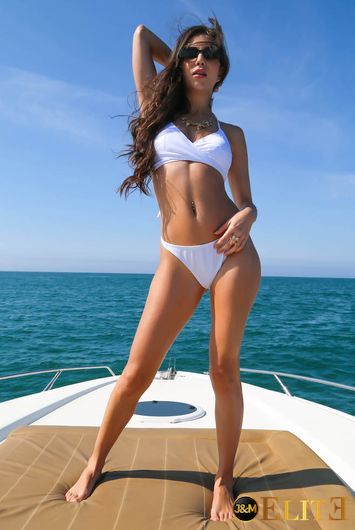 Anya Krey
Biography
It was first to discover herself and to learn more about her sexual preferences that the pretty Romanian Anya Krey began her career. Born in May 1998, she shot her first porn scene at 18, starting with a FFH trio. It started very strong!
Besides, she has no preference when it comes to sexual orientation. Whether it's a man or a woman, what interests her is the personality of the other and the way in which this person will take care of her. Discreet by nature, she does not seek fame and loves to perform in role-playing games.
The pretty brunette continued her career by chaining filming for a few large houses in the middle before appearing for the production Jacquie and Michel Elite in 2022, in "The family jewels".

All movies from Anya Krey on Elite
Find more pornstars similar to Anya Krey on Elite