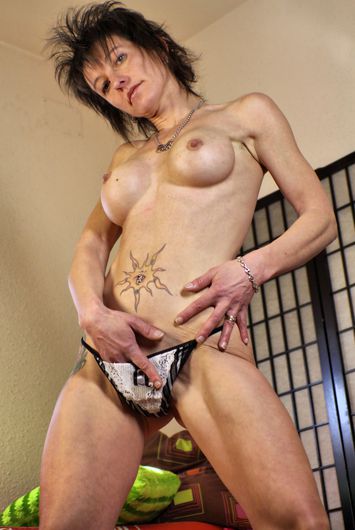 Zaza la Coquine
Biography
An atypical career, a special personality: here is what could best sum up Zaza the naughty, actress of 41 years, who began his career late, at 35 years.
Originally from Provins, this mother has explored the libertine world, indulging her pleasures regularly in clubs, but also to exhibitionism and naughty photos.
Having shot her first film in 2010, she has since gone on to appear in several films of different productions.
Her roles are confined to the mature woman who sleeps with younger ones, although she is not against other scenarios: her rock'n'roll-Gothic look, also special, does not go unnoticed.

All movies from Zaza la Coquine on Elite
Find more pornstars similar to Zaza la Coquine on Elite